Raise a healthy digital native.
With Ohana, digital parenting has never been easier.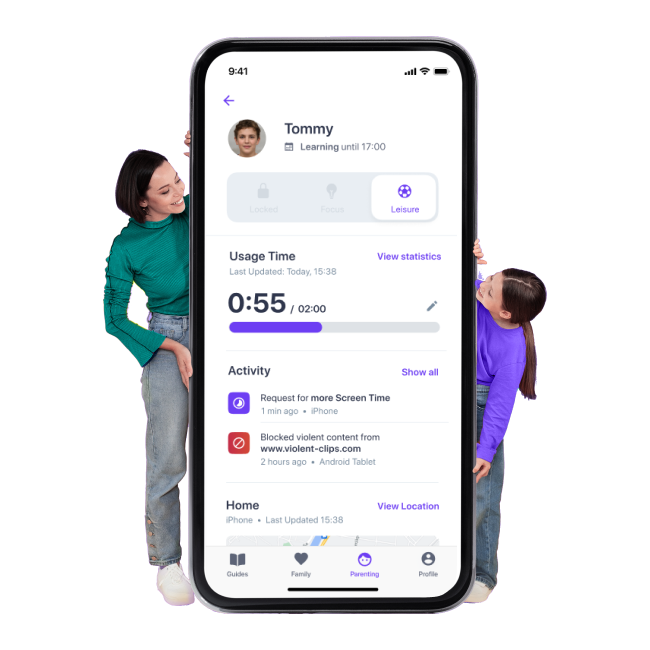 Block unsafe content
Ohana understands that as a parent, you want to shield your kid from the dangers of the internet. With our app, you can block apps and inappropriate web content at any time.
Limit screen time
With Ohana, you can easily set daily screen time limits for your kid. This gives them a sense of structure and helps them develop healthier habits around their device use.
Stay informed
Ohana has an optional location feature for tracking your kid's whereabouts. You can request your kid's location at any time, or get alerts when they get to school or other places.
Raising a kid in our technology-rich world is anything but easy. That's why Ohana has created an easy-to-use digital parenting app for today's modern families. We provide you with the tools and guidance you need to keep your kid safe online and create a healthy digital routine, all while respecting their privacy. Guide your kid toward safe and responsible online behavior - with Ohana on your side.
Why you'll love Ohana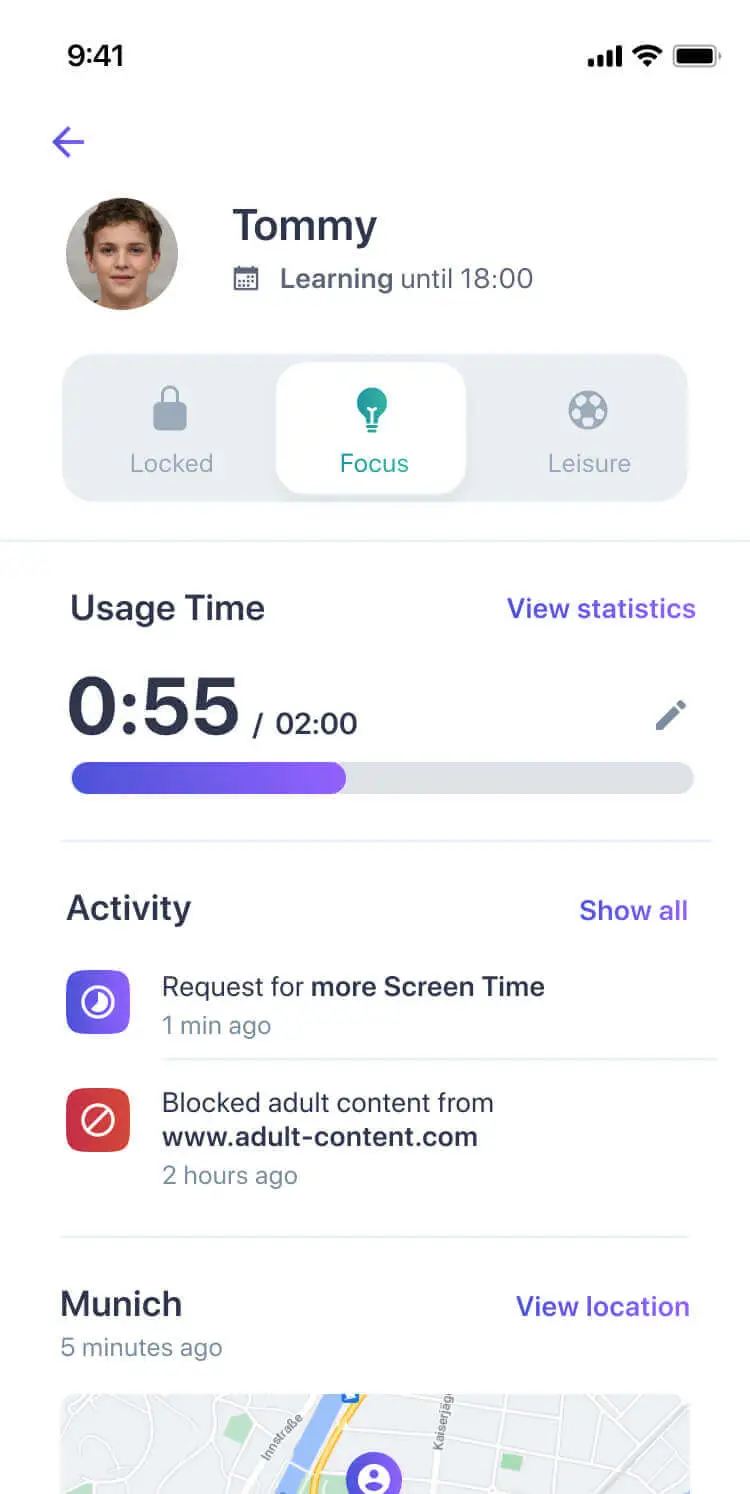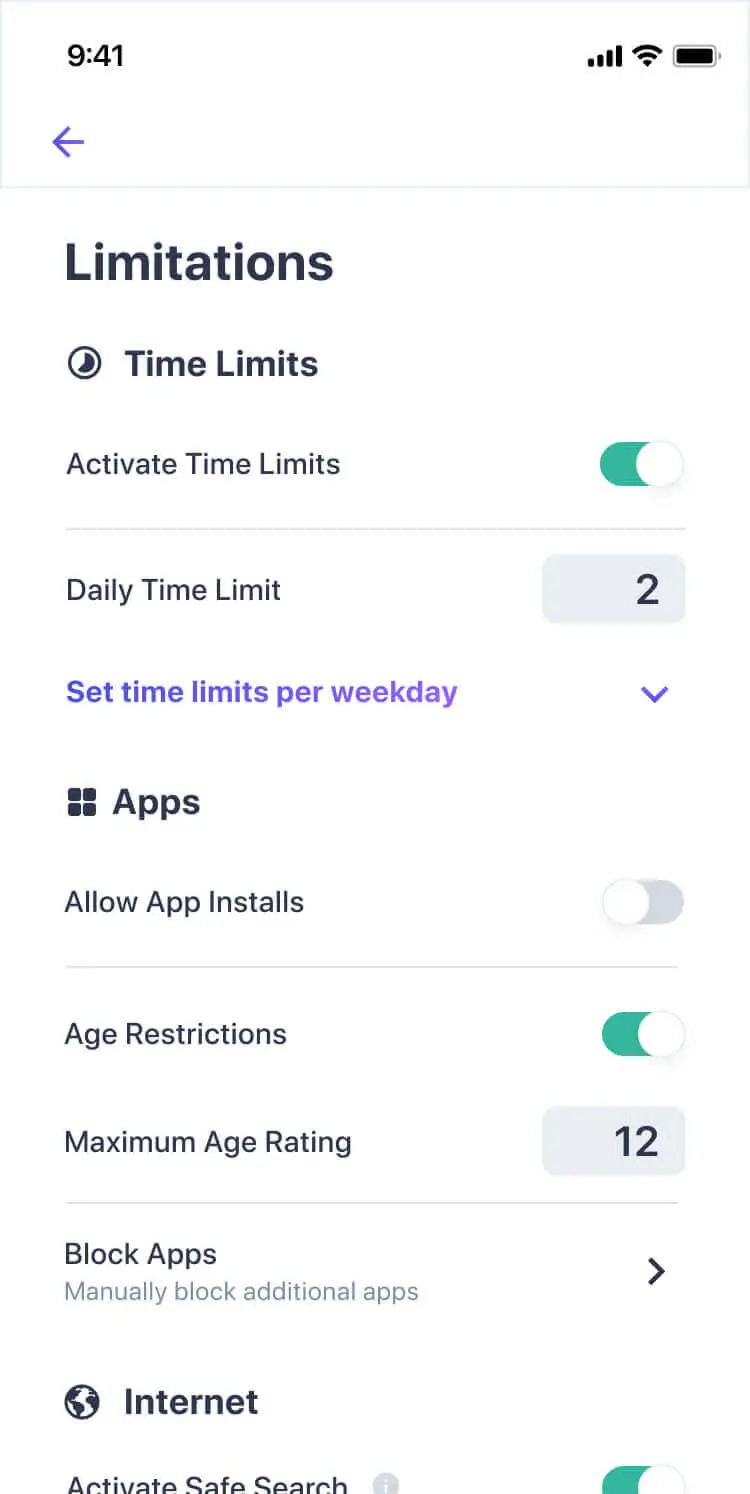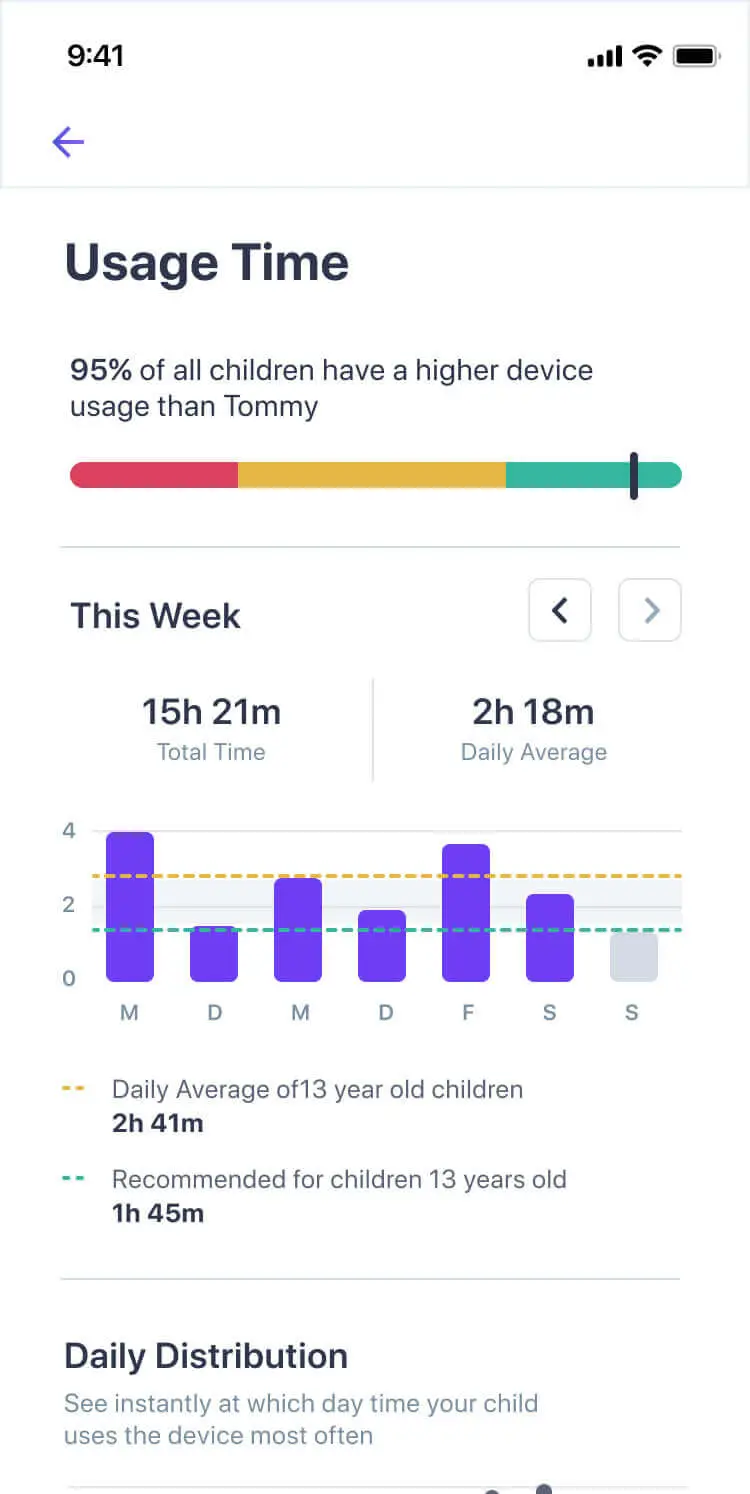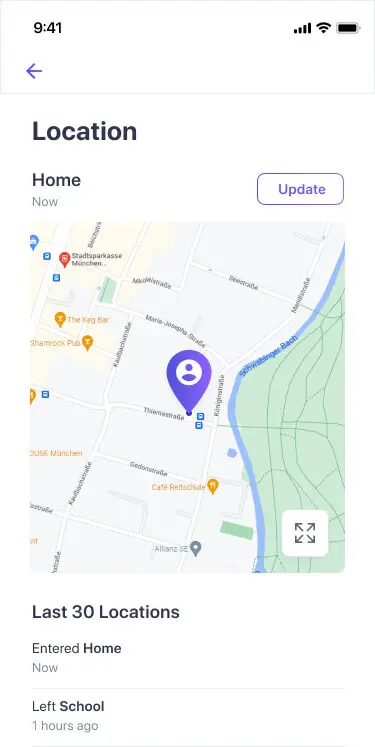 Block apps & websites
Guide your kid's digital experience by easily blocking age-inappropriate apps and websites. Benefit from our predefined settings and tailor them to suit your family's unique needs.
Balance screen time
Encourage mindful device usage by setting daily time limits, so your kid doesn't spend excessive hours on screens and promote a healthier digital lifestyle.
Stay connected
Enjoy peace of mind by staying informed about your kid's whereabouts, knowing when they arrive at school, or request their location whenever needed.
Set schedules for your routine
Create customized schedules based on your kid's daily activities, allowing specific apps during designated times to support a structured and balanced digital life.
Learn from data
Get valuable insights from your kid's online activities and foster healthier digital habits by guiding your kid towards a more mindful online experience.
Benefit from expert advice
Navigate the digital parenting world with confidence using our curated guide, offering insights on the latest online trends to watch out for.
Try 7 days for free
and if you like it, afterwards for as little as:
Thousands of parents can't be wrong
With the app we can keep an eye on their screen time & especially the bed time I think is great!
Of course, my child wasn't happy during the installation, but the security provided by the app is worth the discussion in any case.
Lisa
Mother of three kids
Good feeling to be notified as soon as my daughter has arrived at school.
A strong recommendation for all parents!
I have tried several parental control apps, but Ohana is by far the best.
John
Father of three kids
Finally an app that works reliably and that my son can not crack in 5 min!
Keep up with digital parenting trends on Ohana's blog
Download now and save 50%
Unlimited free access for 7 days, then $49.99 per year ($4.16/month) instead of $99.99 (SRP)