Raise a healthy digital native.
Ohana is here to make digital parenting easier for you. We provide you with all the tools you need to raise a healthy digital native. Start today!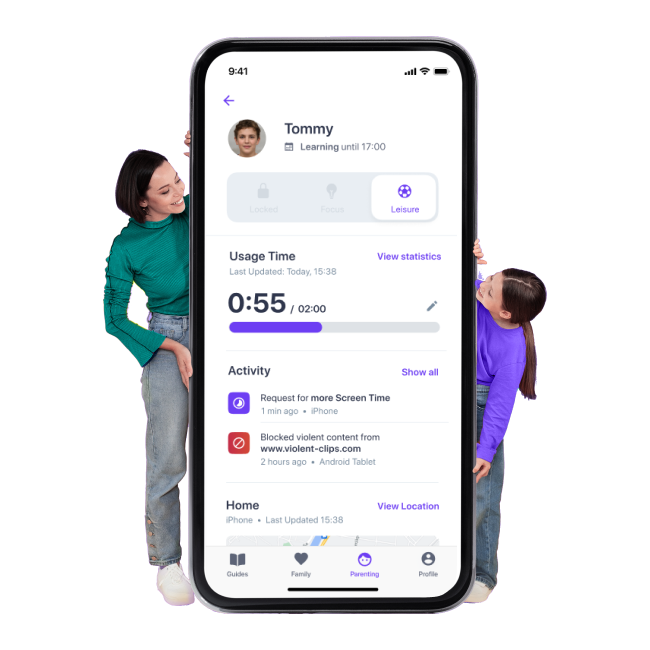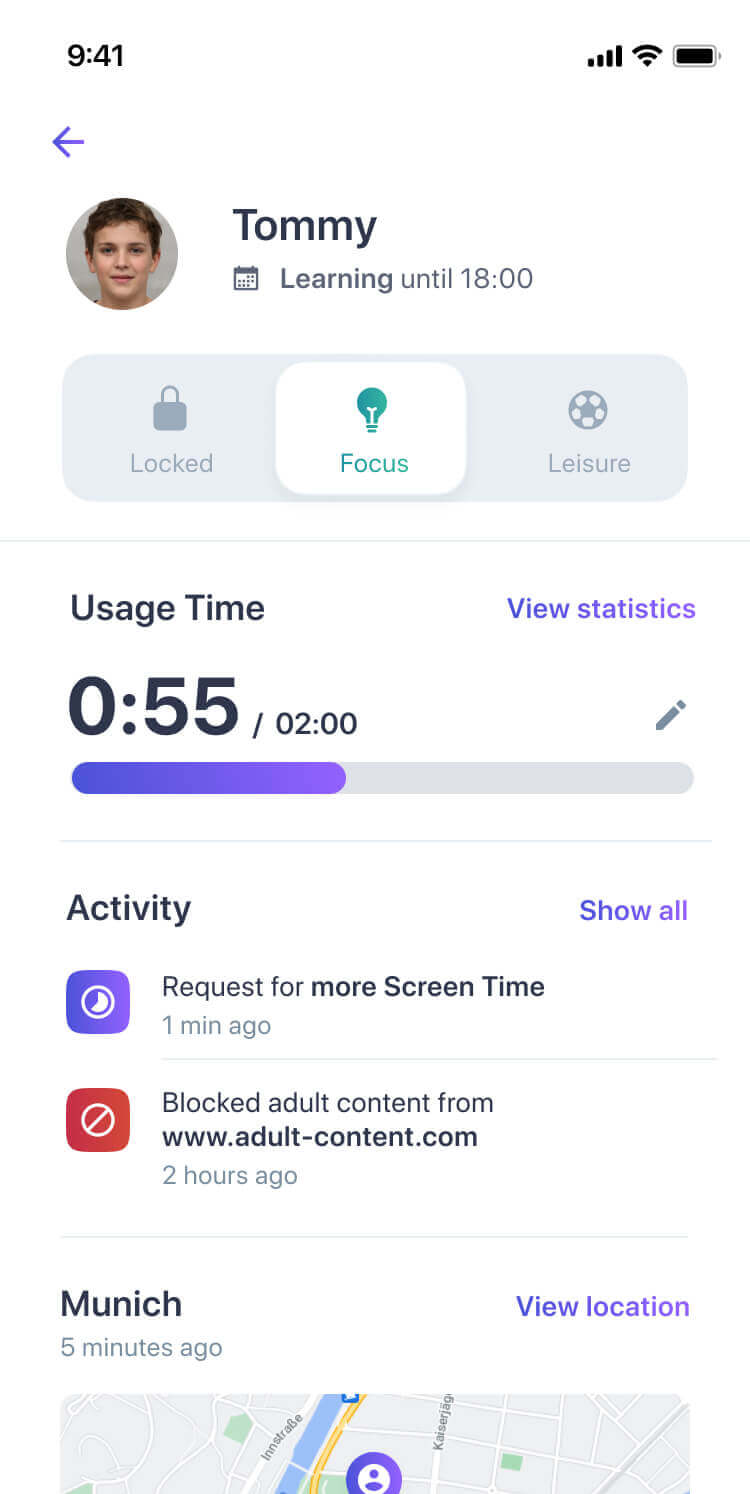 Protect Your Child
Protect your kid against threats posed by the digital environment, block inappropriate content, and teach them how to responsibly use digital devices.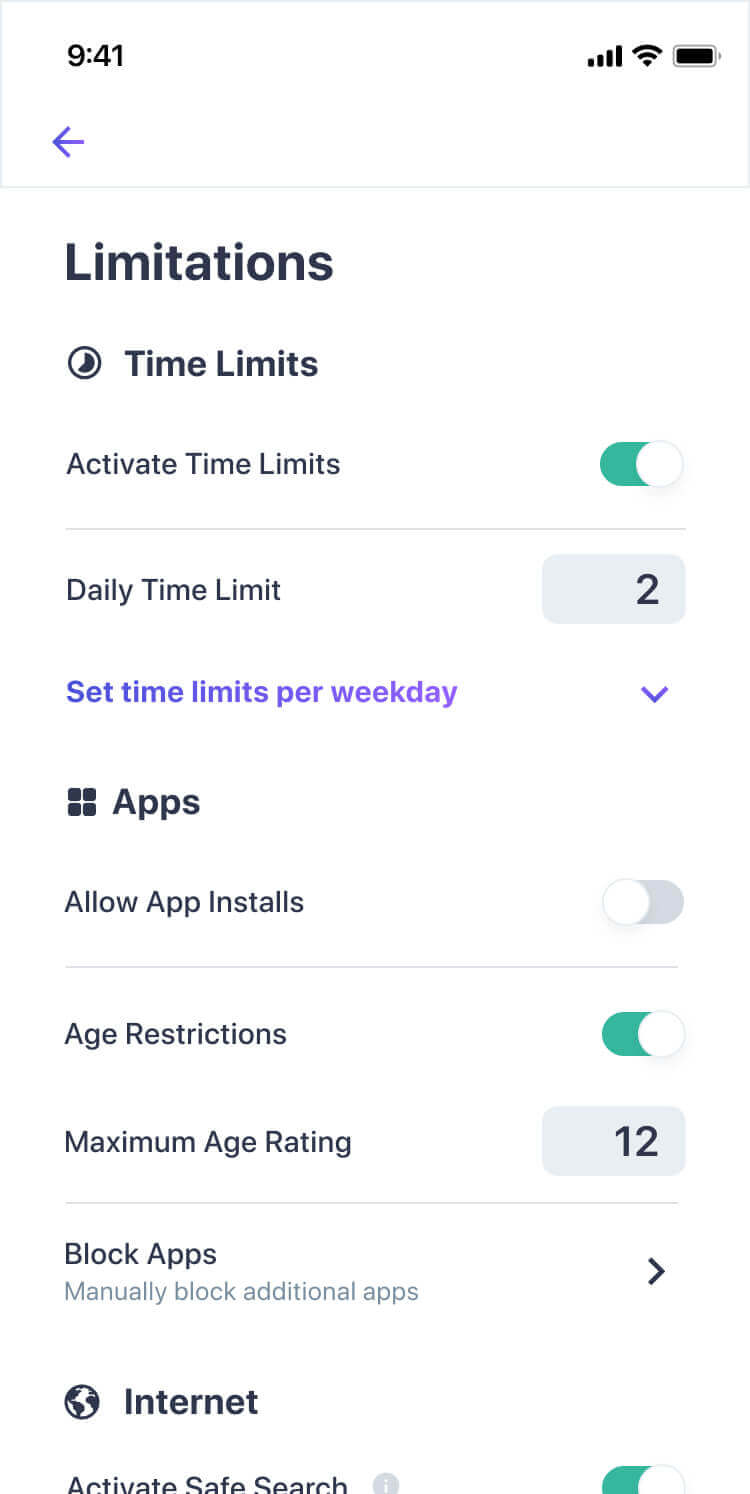 Learn Healthy Habits Together
It's all about balance. Limit your kid's screen time to your individual preferences and establish a healthy digital routine.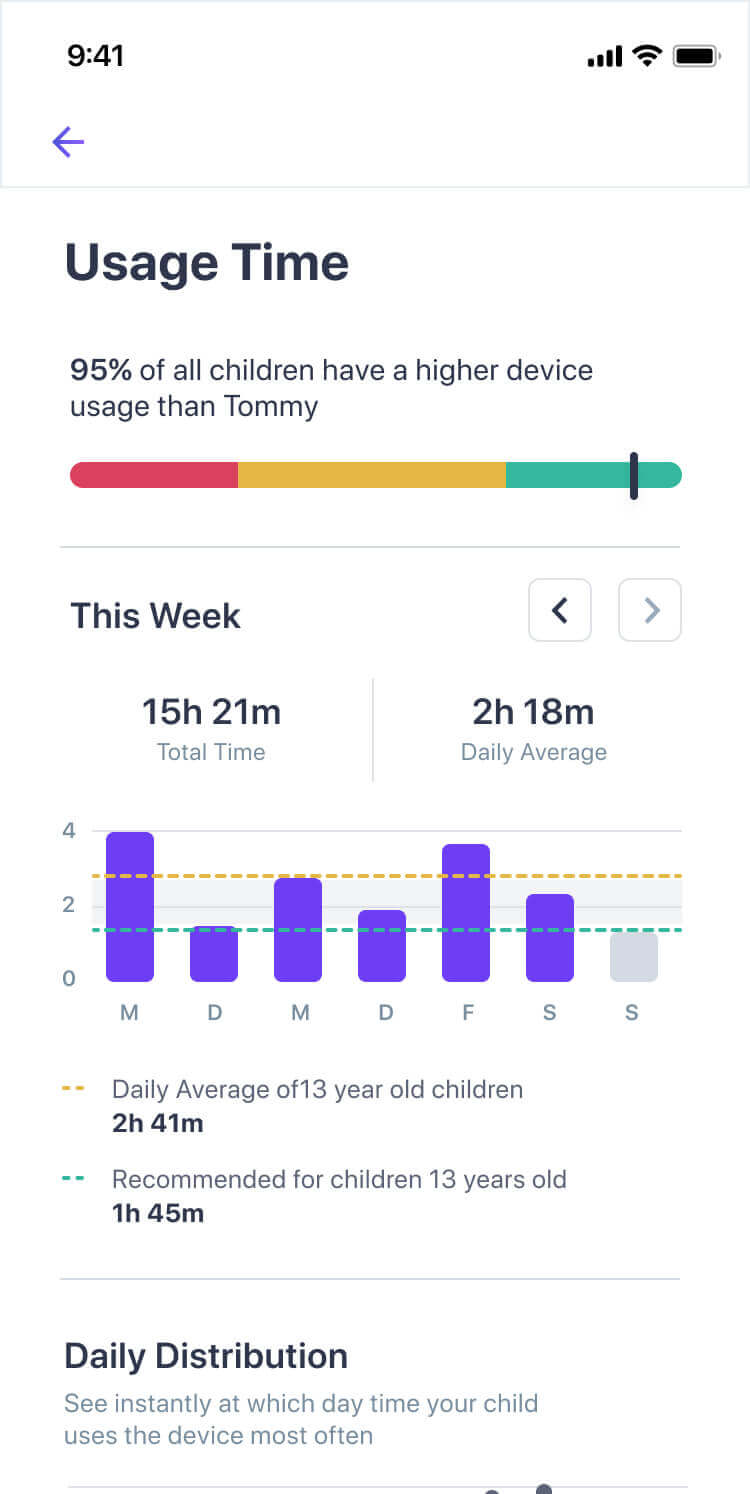 Gain Valuable Insights
Get valuable insights and stats about your child's online behavior and compare them to other children the same age.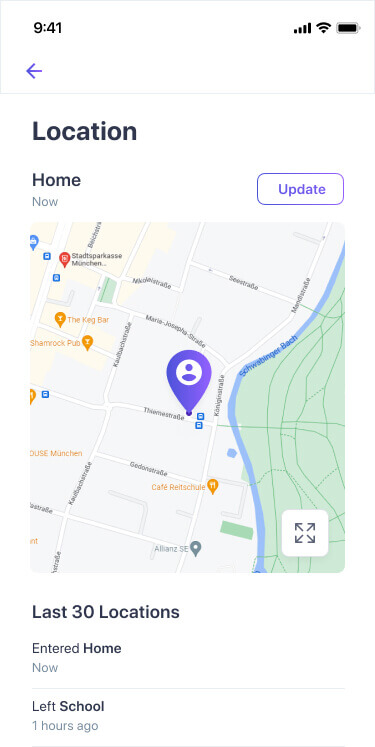 Find Your Child's Location
Know when your children leave school or arrive safely at home. You can even request their current location on demand.
All Included in One Subscription
App & Website Blocking
Block age-inappropriate apps, websites and content. Use our predefined settings and adjust them to your preferences.
Daily time limits
Set daily time limits to prevent your kid from spending too much time on their digital devices.
Location Details
Know when your child leaves home or arrives at school. Or request their location on demand.
Individual Schedules
Set up schedules based on your kids' daily life and only allow certain apps based on the time of day.
Useful Statistics
Create healthier digital habits by limiting the screen time for each day of the week.
Curated Guides
Not sure how much screen time is healthy? No idea about the latest harmful online trends? We provide guidance and tips.
Guardian Management
Who is allowed to set limitations and change settings for which child? That's up to you. Invite different guardians for each kid.
Multiple Devices
Android or iOS? Tablet or phone? Manage all your child's devices in one place—from your own phone.
Try 7 days for free
and if you like it, afterwards for as little as:
1 Month*
$6.49
$1.50 / Week
1 Year*
$49.99
$0.96 / Week
36% cheaper
*Price counts for your whole family, no matter how many adults, children or devices. All features included!
If you download the app today, you can save up to 35% of the Ohana Premium-Membership. What are you waiting for?